Higher education facilities are facing challenging times as they emerge out of lockdown and welcome staff and students back to the post-pandemic environment. Chris Lyons, Group Managing Director at Systopia, believes one of the fundamental ways services can reopen safely is through tech solutions that allow for social distancing to be observed whilst also allowing establishments to start creating revenue again.
"The past few months have seen unprecedented circumstances across Higher Education facilities. With colleges and universities closing during lockdown, students have returned home, lecture halls have been left empty, residential dorms unused and catering outlets closed.
"It's clear that when staff and students do return to campuses, it's not going to be what it was; at least not for a while. The safety and wellbeing of staff and students will be paramount, as will finding a way to start rebuilding funds as universities have faced significant income losses[1] and face further financial strain as there may be reduced student numbers returning, particularly overseas students that bring in £7bn to universities[2].
"One area that delivers much-needed revenue for any campus is the catering operation. There will still be a need – and a want – from those attending the establishment to purchase food and drink. So it's not a question about whether they will do this; it's a question of how they can do this in a safe and sensible way. Clearly, campuses will need to adapt in order to serve food and drink as safely as possible and tech is being viewed as holding the key to this change.
"One reason why tech will be so easily embraced within Higher Education is the majority of students belong to Generation Z so, broadly speaking, will have been around digital technology from an early age and are more than comfortable using the internet[3]. Furthermore, the way we purchase goods has been changing in recent years, with debit cards overtaking cash in 2017[4] and the pandemic only serving to accelerate this trend with the lockdown resulting in a 60% reduction in the number of cash machine withdrawals[5].
"We understand the pressure Higher Education establishments will be under to serve large numbers of students and staff daily, in an efficient and safe way. As mentioned, payment technology systems are being viewed as essential to getting up and running post-pandemic. Although which exact systems are right for each campus will vary dependent on the layout, size and behaviours of those who attend, what is clear is that the systems that allow for social distancing to be observed will be the ones embraced by most.
Online ordering
"Online ordering systems allow students to pre-order meals, pay for them online and reserve a specific 'click and collect/deliver' time slot. This removes the need to handle cash payments or wait in queues to order food and allows catering services to manage the number of people to keep within capacity limitations.
Click and collect
"Click and collect is available as part of a user-friendly web and mobile app which allows food and beverages to be ordered in advance, meaning consumers can select their collection or delivery time to suit their lecture schedule, avoid queues and make the most of break times. This can also lead to a decrease in operating costs as it can reduce the amount of pre-prepared food required and staffing resources can be optimised. An optional digital display can also be positioned at the collection point so consumers can instantly see when their order is ready for collection.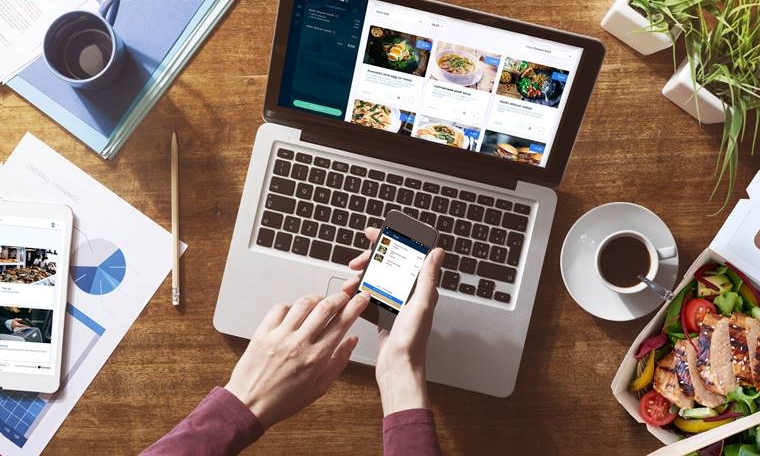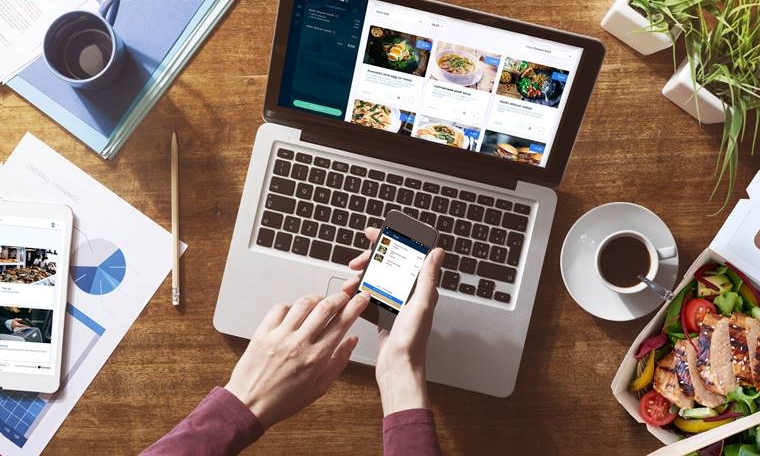 Self-service kiosks
"As well as online ordering, self-service kiosks are also a viable option for the 'new normal' environment. The kiosks integrate with secure payment services, meaning ordering and payment can all be done as part of one quick and easy transaction. Again, this reduces unnecessary human-to-human contact, as the individual consumer orders their food and drink and then collects it from a counter.
A virtual campus tour
"For colleges and universities with multiple food outlets on campus, payment tech also enables consumers to see the full range on offer, view menus and make their selection without physically visiting each outlet. Almost like a virtual campus tour being available at their fingertips. This opens catering
outlets up to a much broader audience, who may never have usually discovered their food offering due to its location or simply because they didn't realise it was there.
Allergen control
"In the midst of the pandemic, everyone's focus has been drawn to how to keep our communities safe from coronavirus. Very understandable, but of course all other pre-existing potential 'risks' are still very much in our environment and we need to ensure these remain considered as well. Take allergens for example; in the UK, an estimated 2 million people are living with a diagnosed food allergy[6]. Students going to university are often, for the first time, managing their allergies on their own and 16-24 year olds are a high risk group when it comes to managing allergies[7].
"Tech can help keep staff and students as safe as possible. When an online account is set up, any relevant dietary and allergen information can be input too. Therefore, if a student orders a dish that contains an ingredient they are allergic to, a warning will flash up, preventing them from proceeding and reducing the risk of potentially life-threatening allergic reactions.
Knowledge is power
"For pretty much all campuses, rebuilding business and finding ways to drive revenue will be essential to survival over the coming months. Keeping footfall on campus and ensuring the food and drink offers are hitting the sweet spot for staff and students will keep the lion's share of spending on-site, as opposed to being spent in other nearby outlets.
"Therefore, understanding the habits and behaviours of the community is essential. What are the most popular meals? When is the peak trading time? Is vegetarian food favoured over meat options? Are students embracing healthier soft drinks over alcoholic beverages?
"This all sounds quite obvious, but gathering this insight can be a time-consuming task and instead anecdotal information is relied upon. Whilst that does help paint a picture, it doesn't deliver hard facts around what is actually happening.
"All payment systems allow for valuable data to be gathered which increases business insight. Extensive reports can be collated giving complete visibility on the entire operation. This enables colleges and universities to learn about customers' preferences and behaviours. It also helps inform procurement around which products to increase and equally which products to remove entirely. Furthermore, it can shape and inform loyalty schemes and targeted promotions that will appeal most to the community.
Building confidence
"When campuses do reopen, building consumer confidence and revenue from catering as safely as possible will be paramount. Tech options are not just a solution for operating post-crisis, they are a viable way of operating full stop. Payment technology can provide many benefits across the Higher Education sector, the most important given the current situation is that it helps maintain social distancing; something which will be part of our everyday post-crisis."
For further information please visit https://systopia.co.uk/