Greenaway Architecture unveil inspired student accommodation in Bermondsey, Southwark
78-79 Alscot Road in Southwark, designed by Greenaway Architecture, is a dynamic new high density seven-storey student housing scheme bordering the verdant Bermondsey Spa Gardens. The scheme, which included public realm works, creates a new active frontage, a wide pedestrianised public open space and a positive relationship with the park opposite.
This unusually sophisticated student accommodation development was built by HG Construction for Alumno Group to provide 143 high-quality bed spaces with a mix of studios and ensuite bedrooms set around cluster apartments featuring shared park-facing social dining and kitchen facilities; with an emphasis on social interaction and integration throughout. A homely naturally-lit south-facing communal social and study space acts as a hub for students and is complimented by a verdant courtyard garden, roof terrace and balconies overlooking the park providing a variety of external amenity spaces.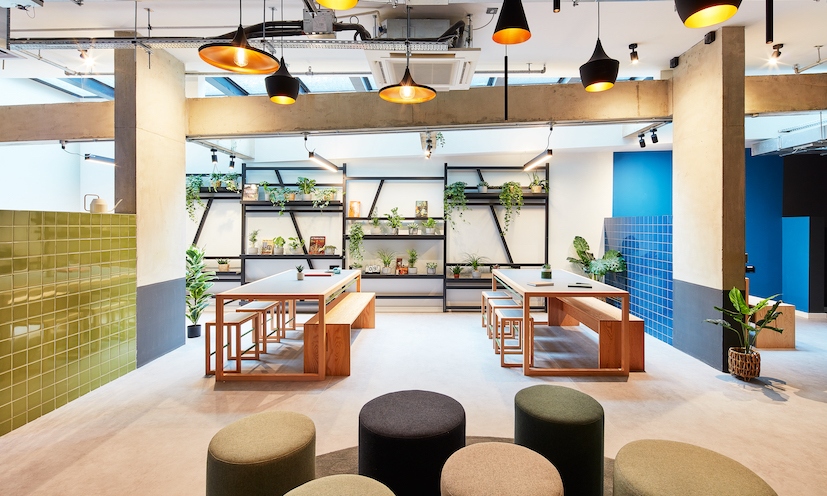 The distinctive architectural language of the building is a response to the diverse fabric of Bermondsey, breathing new life and vitality into the Alscot Road frontage and public realm. There is no predominant building form, detailing or material in the vicinity of the site, therefore the only common thread is differentiation, which Greenaway Architecture have sought to reinforce Bermondsey Spa Gardens with a bold intervention.
A carefully considered complimentary palette of robust urban materials is employed in this striking design that features a subtle concertina brick facade, broken up by full height / floor-to-ceiling windows that sit between sharply defined, straight-edged, cast concrete (thermally broken) floor slabs to create a strong horizontal emphasis. The clearly expressed in-situ cast concrete slabs, along with the raised plinth, are a subtle nod to Le Corbusier's Dom-Ino House, a modular structure that the modernist architect designed in 1914–1915 which became the foundation for much of his work, and which Greenaway Architecture so much admire.
Set backs and subtle changes in brick tone are utilised at ground, fifth and sixth floors to create a tripartite hierarchy and the transition to the set-back upper floors is expressed with an exposed (thermally-broken) concrete frame. A light grey brick at ground, fifth and sixth floors distinguishing the base and top of the building and the first and fourth floor façade in a darker-grey brick to differentiate the main body of the building, whilst all details are in crisp black metal. The corners incorporate large, dramatic dual-aspect glazing to give wide views of the park landscape and London's skyline beyond, as well as maximising natural light and the feeling of space within. These principles combine to create a contemporary yet timeless design.
The building incorporates sustainable design as a founding principle to create energy efficient accommodation and to contribute to the reduction of carbon emissions. The scheme includes passive measures including orientation and greenery throughout with a plethora of new trees, planting, grasses and sedum covering every roofscape in synergy with the abundant green park opposite. The building achieves a BREAAM sustainability rating of 'Excellent' with solar energy sources, high levels of insulation, efficient building management control systems as well as excellent access to amenities and public transport links. Furthermore, the scheme is inclusive and wheelchair friendly with a number of dedicated accessible units and a high level of adaptability for disabled residents. The construction utilised non-combustible / non-flammable materials throughout for safety.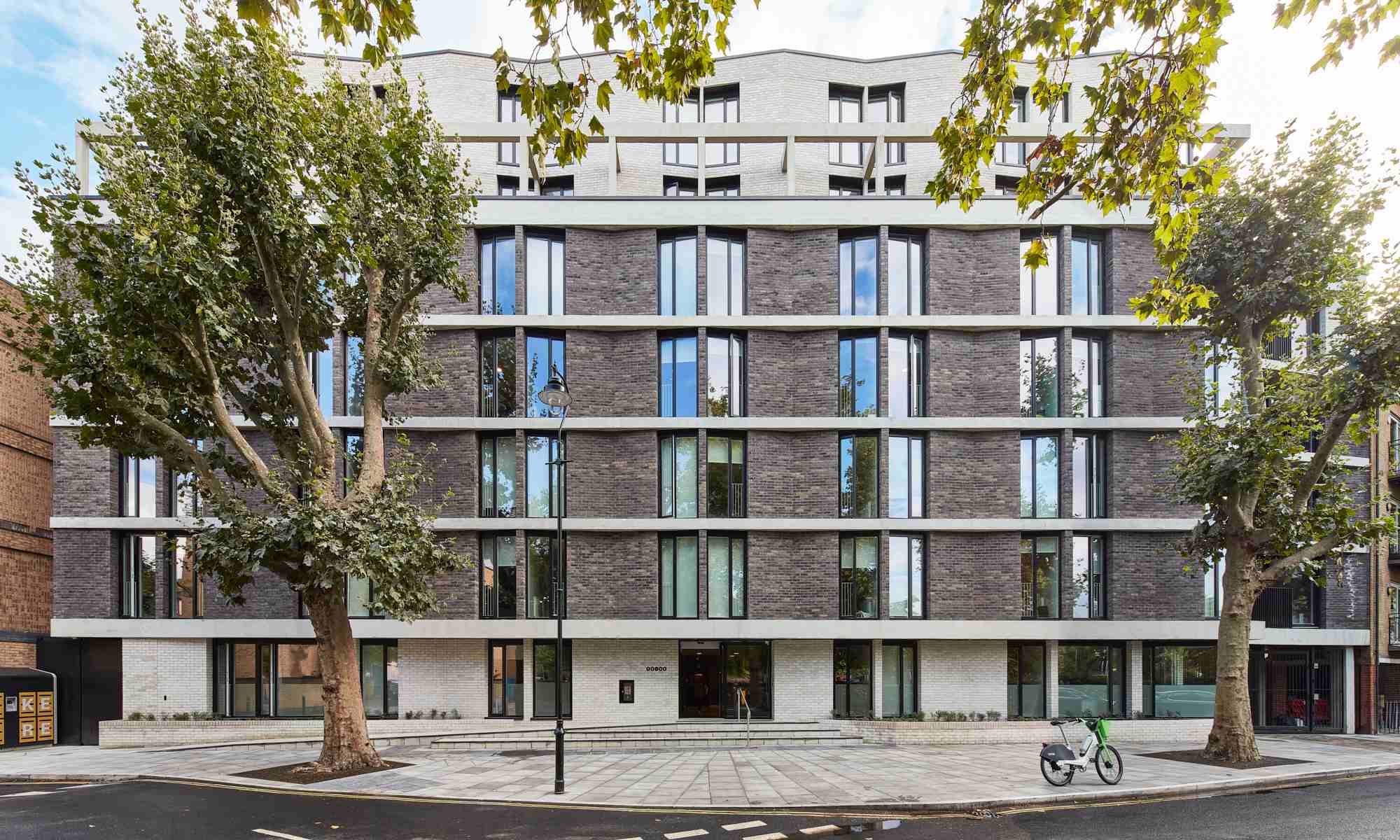 Duncan Greenaway Director of Greenaway Architecture commented: 'We wanted to deliver a building with an edge to celebrate, motivate and compliment the bright and forward looking individuals that will occupy this building, whilst creating a place of calm, flooded with light and surrounded by greenery, to inspire their study and social interaction. It was vital that we challenged the typical market offering, with a building centred around the student experience. This was our first student housing scheme, so this dynamic building is not only a beginning for the students but for Greenaway Architecture too. We hope that many great ideas for the future are hatched and great friendships made in this building for years to come.'
Ron Plunz, Director at Alumno Group said: 'Whenever I visit the building I find it enormously satisfying. Even more impressive was how Greenaway Architecture's vision for our student accommodation brought a real positive change to the neighbourhood and mastered every challenge along the way. It was a particular joy to work with such an enthusiastic and resourceful young architecture practice who engage with great passion to create not only a well-considered fit for the local context but also to ensure the exteriors as well as all the interiors offer the best student experience possible.'
Greenaway Architecture is a design-led practice focused on sustainable contemporary design. Whether building on existing or new and challenging sites in sensitive locations, the practice takes a rigorous, responsive, and innovative approach; to achieve an architecture of quiet intelligence. Greenaway Architecture has a diverse and expanding clientele across residential, commercial, retrofit, and student housing and prides themselves on being a commercially aware studio, understanding a client's needs and combining pragmatism with creativity to deliver them.